It's Hall of Fame ballot season around baseball right now, and we could be nearing the addition of some new legends into baseball's most respected museum. This year, there aren't any standout first ballot guys, like Derek Jeter or Mariano Rivera of recent years past. Instead, this year's crop is filled with controversial figures whose time on the ballot is running out, as well as some underrated names that are steadily making a push towards the 75% of votes required to be enshrined. Here is my official 2021 Baseball Hall Of Fame ballot:
Barry Bonds, OF
Career Stats: .298/.444/.607, .435 wOBA, 173 wRC+, 762 HR, 164.4 fWAR
Peak Stats (1998-2004): .324/.504/.731, .490 wOBA, 204 wRC+, 329 HR, 66.8 fWAR
You all knew this was coming. Barry Bonds is absolutely the greatest baseball player of all time, regardless of whether or not he took steroids to improve his durability or strength. His combination of power, speed, and defense made him a Hall of Famer by his age 30 season. Bonds is the only member of baseball's 500HR/500SB club, he is the all time leader in career homeruns with 762, and he has a lifetime 185 Total Zone in the outfield. Get the man in.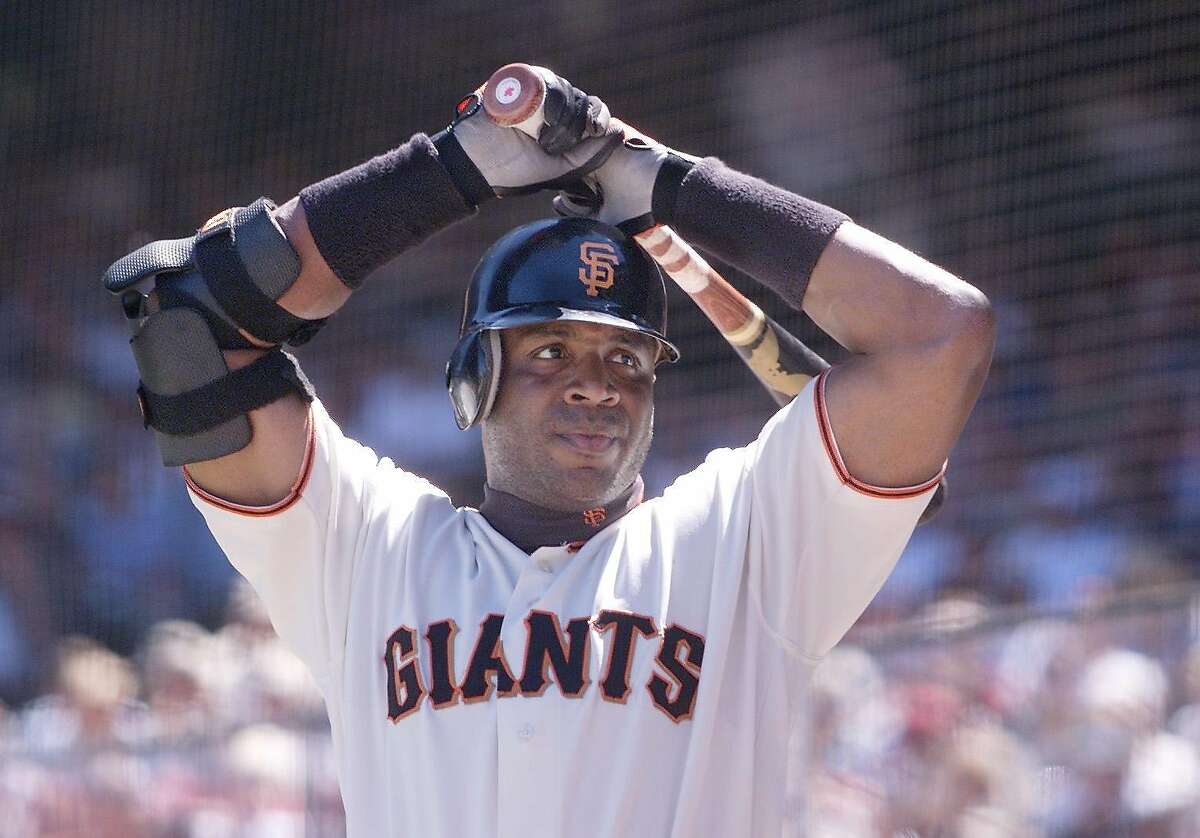 Roger Clemens, RHP
Career Stats: 3.12 ERA, 3.09 FIP, 354-184, 2.96 K/BB, 133.7 fWAR
Peak Stats (1986-1992): 2.66 ERA, 2.63 FIP, 136-63, 3.44 K/BB, 54.0 fWAR
Roger Clemens or "Rocket", as he was nicknamed during his playing days, was an absolute stud practically right from the time he arrived in the league. With a career spanning over parts of 24 seasons, he racked up the most career fWAR by a pitcher in history of the game. Advanced pitching metrics xFIP and SIERA weren't recorded until 2002, but even those indicators from the final 6 years of his career are above average (these being his age 40-45 seasons). If Jack Morris, who is quite mediocre by Hall of Fame standards is in, then Clemens deserves to be in twice.
Todd Helton, 1B
Career Stats: .316/.414/.539, .405 wOBA, 132 wRC+, 369 HR, 54.9 fWAR
Peak Stats (1999-2005): .341/.442/.621, .442 wOBA, 152 wRC+, 241 HR, 41.5 fWAR
This is the first guy on my ballot that I'm on the fence about. Should I be?? Helton certainly had the offense, and was pretty solid with the glove at first base for the majority of his career. He wasn't a superstar at the position like Albert Pujols, but he was a perennial MVP candidate. Helton spending his entire career playing for the Rockies at the infamous Coors Field may very well be taken into consideration by voters, but I think that Rockies stigma was practically pitched when Larry Walker cracked Cooperstown a year ago. Helton's wRC+ suffers enough from Coors' effects already. Take another 1B that played around the same time as Helton but in a fairly neutral ballpark: Jim Thome. Thome's .406 career wOBA was good for a 145 wRC+, while Helton's measly .405 was good for a 132 wRC+. The Coors argument has already been accounted for by baseball's sabermetric gods, and Helton's numbers remain HOF worthy.
Manny Ramirez, OF/DH
Career Stats: .312/.411/.585, .418 wOBA, 153 wRC+, 555 HR, 66.3 fWAR
Peak Stats (1997-2003): .325/.423/.616, .434 wOBA, 162 wRC+, 264 HR, 38.6 fWAR
Manny's career sometimes goes underappreciated in the grand scheme of baseball lore. 12 straight seasons with a wRC+ greater than 140, over 550 homeruns, and hey, he meets the standard 60.0 fWAR HOF benchmark! What's not to love?
Scott Rolen, 3B
Career Stats: .281/.364/.490, .368 wOBA, 122 wRC+, 316 HR, 69.9 fWAR
Peak Stats (1998-2004): .287/.380/.532, .388 WOBA, 134 wRC+, 201 HR, 43.8 fWAR
This has absolutely nothing to do with the fact that I am a Cardinals fan. Ask plenty more people in the baseball world and they will tell you Scott Rolen deserves a plaque in Cooperstown. Rolen was a well above average hitter and one of the top 3 greatest defensive 3B of all time. He seems to be making promising progress towards the 75% mark each year, and I'm banking on him getting the call in 2022 or 2023, deservedly so.
Gary Sheffield, OF/3B
Career Stats: .292/.393/.514, .391 wOBA, 141 wRC+, 509 HR, 62.1 fWAR
Peak Stats (1996-2002): .302/.427/.553, .418 wOBA, 157 wRC+, 223 HR, 32.2 fWAR
It was hard to choose a peak range for Sheffield, because he was so good for so long. He is another guy whose career and place in baseball goes underappreciated and he would be a much more resounding pick had his subpar defense not dragged down his WAR to the low 60's (still hitting the benchmark of 60.0 fWAR, mind you). He's also a member of the 500 homerun club.
Curt Schilling, RHP
Career Stats: 3.46 ERA, 3.23 FIP, 216-146, 4.38 K/BB, 79.8 fWAR
Peak Stats (1997-2003): 3.23 ERA, 3.02 FIP, 111-65, 5.58 K/BB, 46.5 fWAR
Aside from him being a pretty poor human being, this isn't the Hall of Integrity, or the Hall of Morality. Schilling was one of the best pitchers in baseball during his prime, and his stats show it. It would be difficult to give him the reigns for a 30 minute acceptance speech, but the bottom line is that the baseball pitcher Curt Schilling deserves to be in the Baseball Hall of Fame.
Billy Wagner, LHP
Career Stats: 2.31 ERA, 2.73 FIP, 422 SV, 3.99 K/BB, 24.0 fWAR
Peak Stats (2001-2007): 2.22 ERA, 2.77 FIP, 251 SV, 4.42 K/BB, 13.1 fWAR
Wagner had some of his best seasons in the late 90's, but the turn of the new millennium brought an awful 2000 season for the southpaw. From 2001 until practically the end of his career, you could count on him to save 35 games and post a sub-3 ERA, FIP, xFIP, and SIERA. He has the 6th most saves of any pitcher in Major League history.
There you have it. My Hall of Fame ballot in all its glory. 8 guys making it in, none of them first ballot. In reality, I could very well see nobody getting in this year, with the way the ballots have been looking so far. We can always hope. Bonds, Clemens, and Schilling all have 2022, too. Remember kids, and actual Baseball Writers' Association of America members: Barry Bonds is a Hall of Famer, and Omar Vizquel is worse than Jose Iglesias.