Opening Day has come and gone across baseball, and it came with anticipation and hope for all 30 teams. For the St. Louis Cardinals, many questions were still left unanswered going into the season opener at Busch Stadium on Friday against the Pittsburgh Pirates. After Kwang-Hyun Kim forced a 4-6-3 double play to secure a 5-4 win on opening night, a sigh of relief was universally breathed by Cardinals fans, not just because of the stress of the game, but the excitement that seeing our boys on the field brought.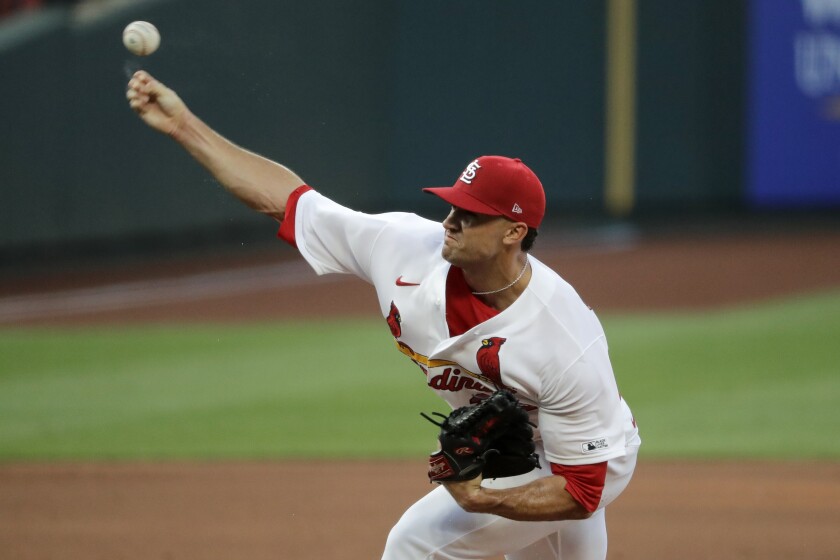 Let's start by looking at some bright spots from the Cardinals' win. Jack Flaherty showed us that his 2019 second half was no fluke, throwing 7 solid innings, allowing just 2 runs on 6 hits while striking out 6 and walking 1. He was credited with his first win of 2020. Flare dominated the Pirates bats early, dotting his fastball on the black and seamlessly weaving in his filthy slider and curveball. Even when he got himself into jams late in the game, he was able to avoid heavy damage by making great pitches to get clutch outs.
The Cardinals' bats also seemed alive (for the most part) last night, slugging 3 home runs in the game. Tyler O'Neill started off his hopeful breakout season with a solo homerun in his first at bat in the 3rd, putting the Cards up 1-0. Two innings later, Dexter Fowler drove one out to right center and doubled the Cardinals' lead. It was great to see Dex get into one like that; he had a solid night all around. Paul DeJong's 8th inning bomb into the visitor bullpen ended up driving home the winning run. It was a huge home run from a guy that I expect a great year from. All in all, the Redbirds pounded out 9 hits, 4 going for extra bases. Two Cards had multi-hit nights: Kolten Wong and Paul Goldschmidt. 
Ryan Helsley also looked really solid out of the bullpen, throwing a 1-2-3 8th inning. He was able to mix in his offspeed effectively to record outs in play (see, I told you it would work!), which is really all we need him to do. We're going to need Helsley to step up this season with our depleted bullpen, so it's great to see him get off on the right foot in 2020.
In terms of negative aspects of last night's win, you could throw out Kwang-Hyun Kim. He struggled in his MLB debut, getting the opportunity to earn the save with a 5-2 lead heading into the 9th. Kim ended up allowing 3 straight baserunners (although one reached on an error), and the Pirates tacked on 2 before Kim was able to force a lineout, and finally a 4-6-3 double play to end the game and secure the win. I'm not too concerned about Kim as I expect him to improve as we go along. Hopefully, he can find success in the closer role for us in 2020.
Overall, the Cardinals had quite the Opening Day. No matter what would've happened, I'm just excited that Major League Baseball is officially back. There's a lot to be happy about from what we saw with the Redbirds tonight. They showed promise in the first game of the season, and although it was just that, I think we are in for a great season of Cardinals Baseball in 2020.