Mets acquire Daniel Vogelbach (1B/DH) from the Pirates in exchange for Colin Holderman (RHP)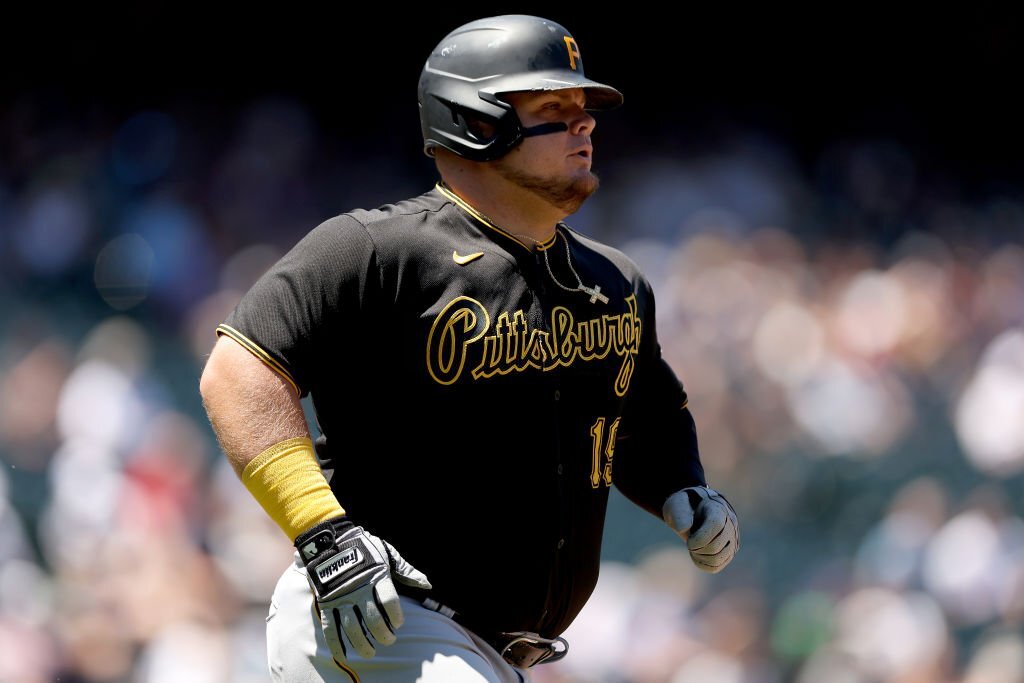 The hot stove is starting to heat up! The first trade of the "trade deadline season" was made last night when the Mets acquired 1B/DH Daniel Vogelbach in exchange for rookie reliever Colin Holderman. Vogelbach, an All Star in 2019 with the Mariners, is a power-hitting lefty who specializes in crushing righties. Vogelbach is hitting .228/.338/.430 (118 wRC+) for the season, but is hitting an outstanding .260/.365/.532 (149 wRC+) against righties. Vogelbach has been good against righties for his entire career (123 wRC+), but his 149 wRC+ against them this season is a career-best, is the 16th best in all of Major League Baseball this season (min 130 PAs), and only two points lower than Shohei Ohtani's. Although he is great against righties, Vogelbach is dreadful against southpaws. Vogelbach is hitting an awful .141/.267/.156 (33 wRC+) against lefties in 2022 and has a 42 wRC+ against them for his career. Vogelbach should provide a big boost to the Mets' designated hitter situation that's been very unimpressive this season. JD Davis (99 wRC+) and Dom Smith (66 wRC+) have occupied most of the DH at-bats so far this season leading the Mets' designated hitters to have the league's fifth-worst wRC+ (78) among the position. Vogelbach is best suited in a platoon role, so if the Mets can acquire a powerful righty that crushes lefties, that would optimize Vogelbach and the team's designated hitter production.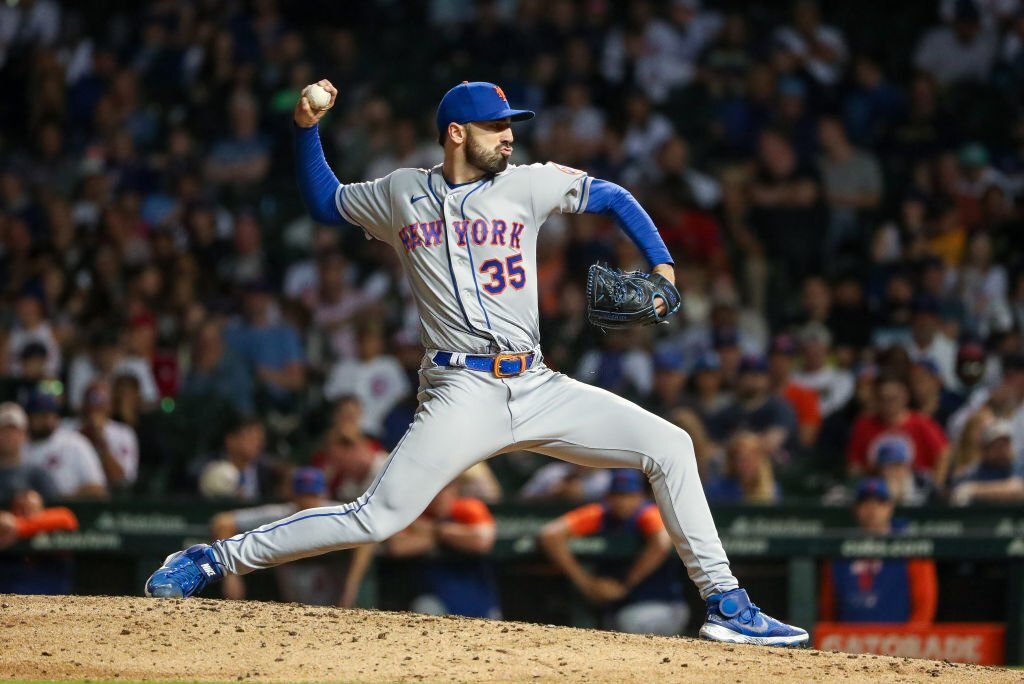 In exchange for Vogelbach, the Pirates acquired RHP Colin Holderman. Holderman, a 26-year-old rookie, has been impressive in his first Major League action this season as he's pitched 17.2 innings to a 2.04 ERA, 2.88 xERA, 2.27 FIP, 3.53 xFIP, 3.43 SIERA, and 29.5 CSW%. Holderman was drafted in the ninth round of the 2016 draft by the Mets and had a 3.82 ERA across four minor league seasons (missed all of 2018 due to Tommy John surgery and there was no minor league season in 2020). If Holderman is able to sustain his production, this is a great trade for the Pirates because Holderman is under cheap team control through the 2027 season.
Grades:
Mets: B+ Pirates A
Brewers extend Aaron Ashby (LHP) to a five-year extension followed by two team options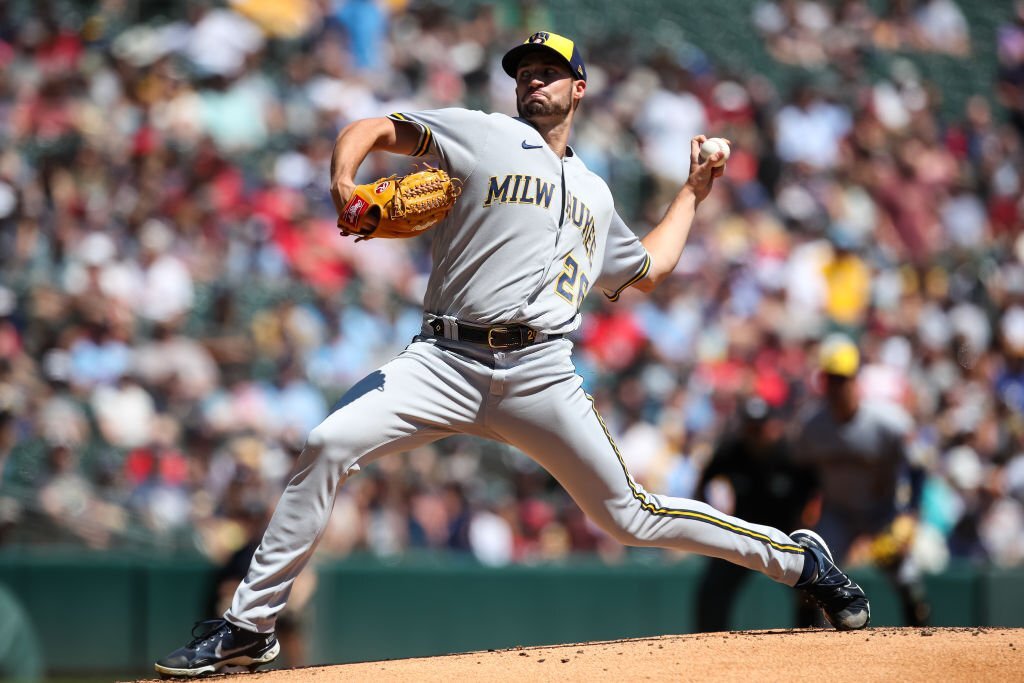 Today the Brewers announced that they extended LHP Aaron Ashby to a five-year contract worth $20.5 million that also includes two team options and incentives that could make the deal worth $46 million over seven years. Ashby was the Brewers' fourth-round pick in the 2018 draft but quickly rose to become the team's best prospect and the 51st best in MLB before exceeding prospect status (via FanGraphs). Ashby has appeared in 31 games (16 starts) since debuting last season pitching 100.2 innings to a 4.56 ERA. Although Ashby's ERA is high through his first 100+ MLB innings, there is plenty to like from his performance. Ashby's 58.0 GB% is the third best among all pitchers (minimum 100 innings pitched) since 6/29/2021 (when Ashby made his Major League debut) and his 33.4 CSW% is the second best sandwiched between his teammate Corbin Burnes and the Rays' phenomenal Shane McClanahan. Additionally, Ashby's 5.1 barrel% ranks 12th and his 32.6 hard hit% ranks eighth (out of 137 pitchers, minimum 100 innings pitched, since 6/29/2021). Ashby's biggest flaw is his command which has led to a poor 9.9 BB% (19th worst). I think it's safe to say Ashby's ERA going forward will probably be closer to his 3.31 xERA, 3.82 FIP, 3.22 xFIP, and 3.40 SIERA than his current 4.56 ERA – especially if he can improve his command.
Something else I found interesting is that Ashby's teammate and reigning 2021 NL Cy Young Corbin Burnes similarly had a slowish start at the big league level. Despite great peripheral numbers (like Ashby), Burnes had an insanely high 6.10 ERA in his first 87.0 big league innings. Burnes was able to fully figure everything out starting in 2020 and in 345.1 innings since then, he has an outstanding 2.29 ERA. If Ashby is able to follow in Burnes' footsteps – even if it's only to some extent – this is a great value contract for the Brewers. Essentially, the team is paying Ashby more than what he would've made pre-arbitration in 2023 and 2024, settled his arbitration salaries for 2025-2027, and already bought his first two free agent years if they elect to keep him (team options for 2028 and 2029).
| | | | | | | | |
| --- | --- | --- | --- | --- | --- | --- | --- |
| Player | IP | ERA | xFIP | SIERA | K% | BB% | CSW% |
| Corbin Burnes (2018-2019) | 87.0 | 6.10 | 3.54 | 3.52 | 27.1 | 8.0 | 32.2 |
| Aaron Ashby (2021-2022) | 100.2 | 4.56 | 3.22 | 3.40 | 27.5 | 9.9 | 33.4 |
Grade: A+
I am a freshman studying broadcast and digital journalism at the Syracuse University Newhouse School of Public Communications and I'm from New York City. @mlbzone_ on Instagram