By: Avery Redd
1. J.T. Realmuto
Realmuto is the most valuable free agent on the market right now. That's because catchers with premium defense and a potent bat are hard to come by. Realmuto checks both of those boxes.
He has been one of the best hitting catchers in the league since 2018 posting a 118 wRC+ and slugging 57 home runs in the three year span. Nothing to overlook behind the plate either, saving 8 runs (DRS) and recording an 11.2 Catcher Framing (FRM) which both ranked second in the league among qualifying catchers since 2018 only behind Yasmani Grandal.
Speaking of Yasmani Grandal, he just signed a four year deal worth $73 million with the White Sox last offseason. I think his contract should be a building block on what Realmuto should get this year. Realmuto and his stats are very similar over the past three seasons but Realmuto is reportedly looking for a deal in the $200 million range. I'm sure Realmuto will get close to what he is asking for because of the position he plays and he will get more years than Grandal.
For my prediction, I think Mets new owner makes a big splash in his first offseason in the big apple and Realmuto is a great fit. What team couldn't use the best catcher in baseball and how satisfying it would be for them to take him away from a division rival such as Philadelphia?
My Pick: New York Mets (6 years, $165 million)
2. Trevor Bauer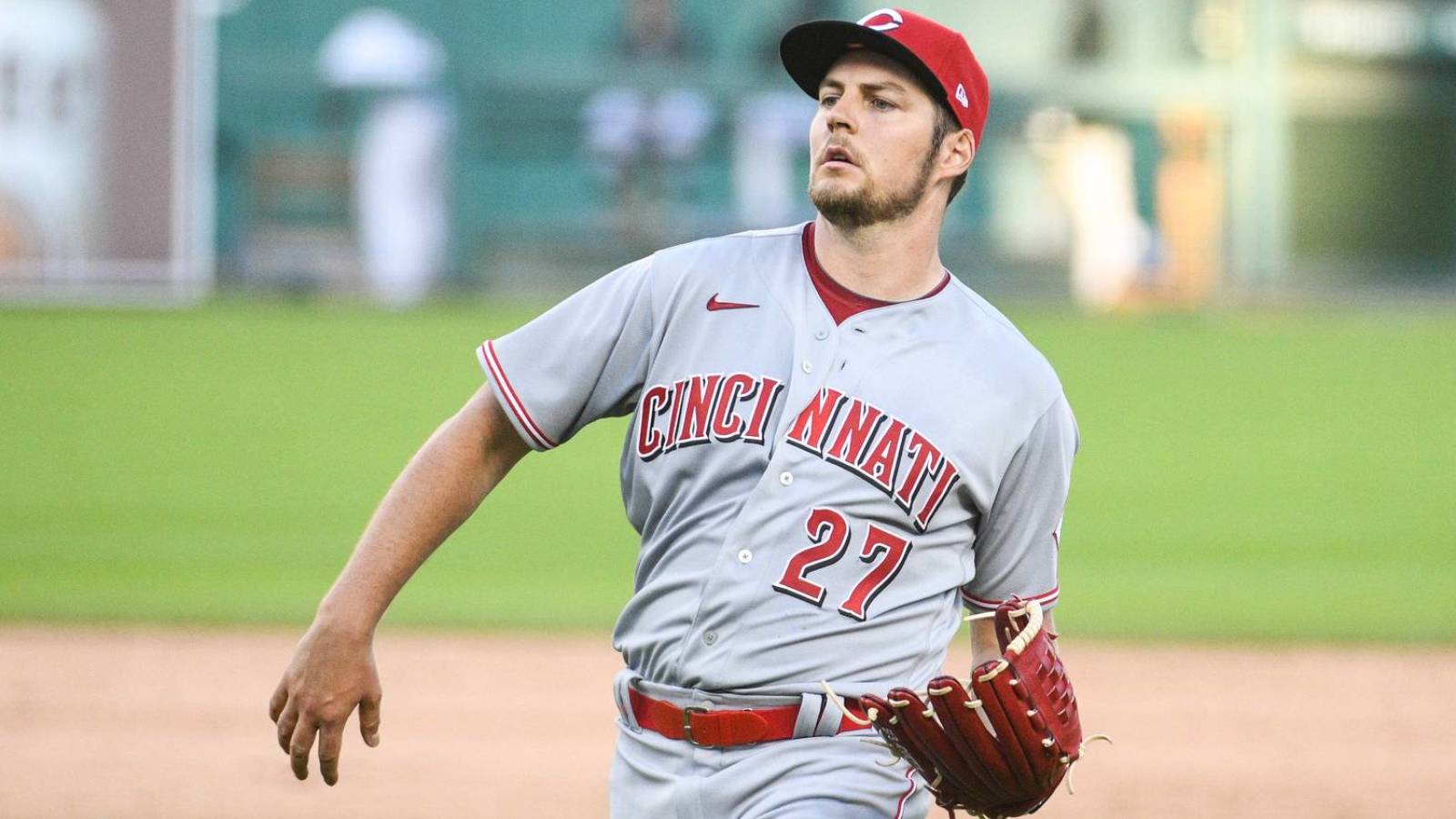 Trevor Bauer is Goni going to be a tough guy to predict this offseason. With all his interesting tweets about where he could possibly be going in free agency, he will probably be the most watched free agent this offseason.
Bauer really broke out as a top pitcher in the National League this year and will certainly be in the Cy Young conversation for 2020. He posted a 1.73 ERA in 73 innings with a 2.94 SIERA. Bauer also was absolutely dominant in his one playoff start against the Braves who had one of the best offenses in the league in 2020. Bauer struggled in 2019 but looked like a Cy Young candidate again back in 2018 before he was injured and shut down for the rest of the year.
Bauer has said he only wants to sign one year deals in the past. If he sticks to that then he will be looking at a very high AAV for that one year maybe even $40-45 million. You would think if he is only signing a one year deal then he is going to be looking for a team that is in win now mode. I think taking a long term deal after his crazy 2020 performance would be the smart thing to do but he has been quoted saying he wants a one year deal. A few candidates I could see pursuing him with a win now culture and the money to pay him for that one year. Angels, Dodgers, Yankees, Red Sox, maybe even Houston. Now who wouldn't just die laughing at that?
Who knows with this guy though, I'm not sure if he goes short term like he said. Maybe he decides to go long term after his stellar performance this year because it is a good opportunity for a big contract. At the end of the day I think he goes for the long term deal and the money. I'm going to go a little bold here as I think you have to with a personality like Bauer's.
My Pick: Boston Red Sox (5 years, $145 million)
3. George Springer
I am very interested to see how George Springer's free agency goes, being the first big name from the Astros to hit the market after the you know what. In my opinion I don't think it will affect his price tag and I don't think it should.
Springer is coming off a little down year but still incredibly productive 2020. He finished the year with a 146 wRC+ and 14 homers in 222 plate appearances for Houston this year. Springer has been a very productive bat in that Astros batting order since 2016 when he finally got a full 162 game season under his belt. He handles himself well in the field as well, he is not an elite outfielder but he is up there saving 12 runs since 2018 which ranks 15th among all qualifying outfielders since then.
I could definitely see Springer re-signing with Houston but maybe he wants to get out of there and get a fresh start from all that drama. The Nationals and him would be a good fit for both sides. The Nationals really need another big bat in their lineup to protect Juan Soto, and Springer would get a fresh start and be able to be a middle of the line up guy for Washington.
My Pick: Washington Nationals (7 year, $180 million)
4. Marcell Ozuna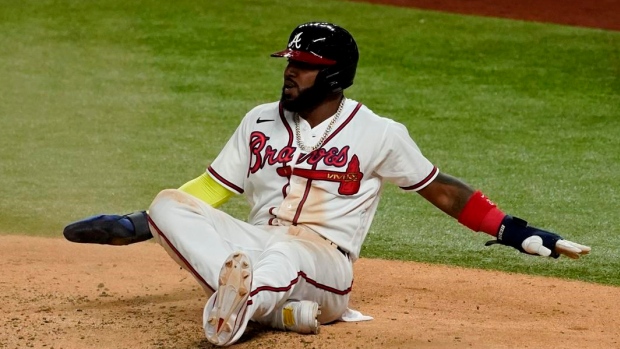 Ozuna took a one year deal with Atlanta last offseason trying to boost his stock after a down year for St. Louis in 2019. Ozuna did exactly that and helped the Braves make it all the way to Game 7 of the National League Championship Series.
Ozuna was a top 5 MVP candidate in 2020 putting up a ridiculous 179 wRC+, a .338 batting average, and slugging 18 homers in 60 games. He took advantage of that one year contract and now he is going to get paid. I take it that Ozuna really enjoyed his time in Atlanta and both sides would love a long term reunion. That is exactly what I think is gonna happen.
My Pick: Atlanta Braves (5 years, $120 million)
5. DJ LeMahieu
The Yankees got a huge steal back in January 2019 when they signed DJ LeMahieu to a 2 year deal worth only $24 million. Former batting champion with Colorado before but there is always the question if guys can perform after hitting at Coors Field, and DJ made those comments disappear.
In two seasons with the Yankees he put up a 146 wRC+, a 7.8 WAR, and a .336 batting average. He also won the 2020 American League batting title hitting an absurd .361 in 50 games. LeMahieu became the first player in modern history to win a batting title in both leagues.
Almost every team will be in on LeMahieu this offseason but only one will get his great bat in their lineup. He will be 32 years old in 2021 but should still get a big payday this offseason for his great two seasons with New York in 2019 and 2020. I can't imagine the Yankees let him get away though so I have him going back there this offseason.
My Pick: New York Yankees (3 years, $62 million)
6. Marcus Semien
Marcus Semien is a tough player to give a long term contract too because he is very inconsistent. His solid stick and above average defense at short should get him a decent sized pay day though.
Semien was third in the AL MVP voting in 2019 putting up a 7.6 WAR and blasting 33 home runs for Oakland. He also saved 12 runs at shortstop in 2019, and 14 the year before that in 2018. 2020 was a different story for Semien though only posting a 1.2 WAR, a 91 wRC+, and hitting 7 home runs in 236 plate appearances. Definitely not the contract year he was hoping for.
I think Semien still gets a solid contract based off his 2019 MVP caliber season and a perfect fit for him could be the Phillies. With the Phillies probably losing Didi Gregorius at shortstop they could possibly be looking for a replacement. If they lose out on the Realmuto sweepstakes then they will have some money they want to spend as well. I could see Semien getting a good deal still, but he might want an opt out in there somewhere in case he returns to his 2019 form.
My Pick: Philadelphia Phillies (4 years, $95 million)
7. Marcus Stroman
Marcus Stroman was injured to start 2020 but wasn't expected to miss the whole season until he made the decision not to play concerning his injury and COVID-19. Stroman had a strong 2019 and will be looking to play on that this offseason.
Stroman was having a career year in 2019 for the Blue Jays when he was traded to the New York Mets at the deadline. He finished off well and his final number looked very solid. He put up a 3.22 ERA and struck out 159 batters in 184.1 innings. Stroman is a great middle of the rotation guy and maybe even a good number two option for some clubs. I think he will draw a lot of interest this offseason.
As I just said, I think there will be a lot of teams in on Stroman this offseason but one team that sticks out at me is the Los Angeles Angels. If the Angels miss out on Bauer who they are big players on I think Stroman could be a great backup option. A one-two punch of Bundy and Stroman doesn't sound too bad for the 2021 season. I think Stroman will be looking for a long term deal after having a career year in 2019 but coming off a season he didn't play in 2020.
My Pick: Los Angeles Angels (5 years, $108 million)
Baseball mind looking to share my opinion and knowledge of the game.
@mlb.strikezone on instagram