We're getting closer to one of the most exciting times in the NFL world, the NFL Draft. This is the time where dreams are made, careers are formed, bonds solidified for years. This time of year is a wonderland for journalists too, as we are able to start in-depth evaluations of prospects and create mock drafts. With that being said, I am going to be showing my prediction for how the top 10 picks of the 2021 NFL Draft will shake out. Before we get started, a quick note: this mock will not have any trades. Everyone will stay where they are to prevent any confusion. Without further ado, let's begin!
#1 / Jacksonville Jaguars (1-15)
Trevor Lawrence, QB, Clemson Tigers
This is a no-brainer for the Jaguars. They will look to build a new, winning culture, starting with amazing former Ohio State coach Urban Meyer. They have a large amount of cap space to work with to surround their new stud QB. Trevor Lawrence was one if not the best QB that has ever stepped into Death Valley for the Tigers, and possibly all of college football, and it would be stupid to pass on such a generational talent.
#2 / NY Jets (2-14)
Justin Fields, QB, Ohio State Buckeyes
The Jets seemed like they were destined to land the #1 pick this year, but as the season progressed and some foolish decisions were made, the Jaguars were able to snatch the top spot. At #2, the Jets won't be able to get top dog Trevor Lawrence. They will need to find another guy, and Justin Fields should be that "other guy." Despite some sketchy performances against Indiana and Northwestern, Justin had amazing performances all throughout his CFB career at Ohio State. Fields could totally be the guy for the Jets and they will be able to move on from what seems to have been a draft miss in Sam Darnold.
#3 / Miami Dolphins (VIA HOU)
DeVonta Smith, WR, Alabama
The Dolphins have a top 3 selection in the draft after some amazing front office moves where they took advantage of former Texans GM/HC Bill O'Brien. The Dolphins need some weapons for youngster Tua Tagovailoa, so why not bring in a former teammate and Heisman winner DeVonta Smith? The connection between the two is unbreakable, and DeVonta could strive and absolutely reach his highest potential in the Dolphins new offensive scheme.
#4 / Atlanta Falcons (4-12)
Zach Wilson, QB, BYU
The Falcons need to start fresh, and what is a better way to do so than getting a quarterback for the future? Matt Ryan has been a very solid QB for a long time, but it seems that father time is starting to catch up to him. Wilson would be a great fit for the Falcons. He would be stepping into a situation where he might learn from Ryan for a year or two, and would inherit a top 3 receiver in the league in Julio Jones along with many young, talented pass catchers like Calvin Ridley and Hayden Hurst. Zach might soon be wearing the red and black if things shake out how I think they will.
#5 / Cincinnati Bengals (4-11-1)
Penei Sewell, OT, Oregon
After Joe Burrow's scary ACL injury last season, the Bengals have to realize that they needed to buff their OL up to protect the 2020 1st overall pick. What's a better way to do that than selecting the top OT in the draft? Sewell is an absolute menace and is a pain for opposing defensive lines. He would step in on day 1 and immediately strengthen the Bengals offensive line, providing a boost to this young offense.
#6 / Philadelphia Eagles (4-11-1)
Ja'Marr Chase, WR, LSU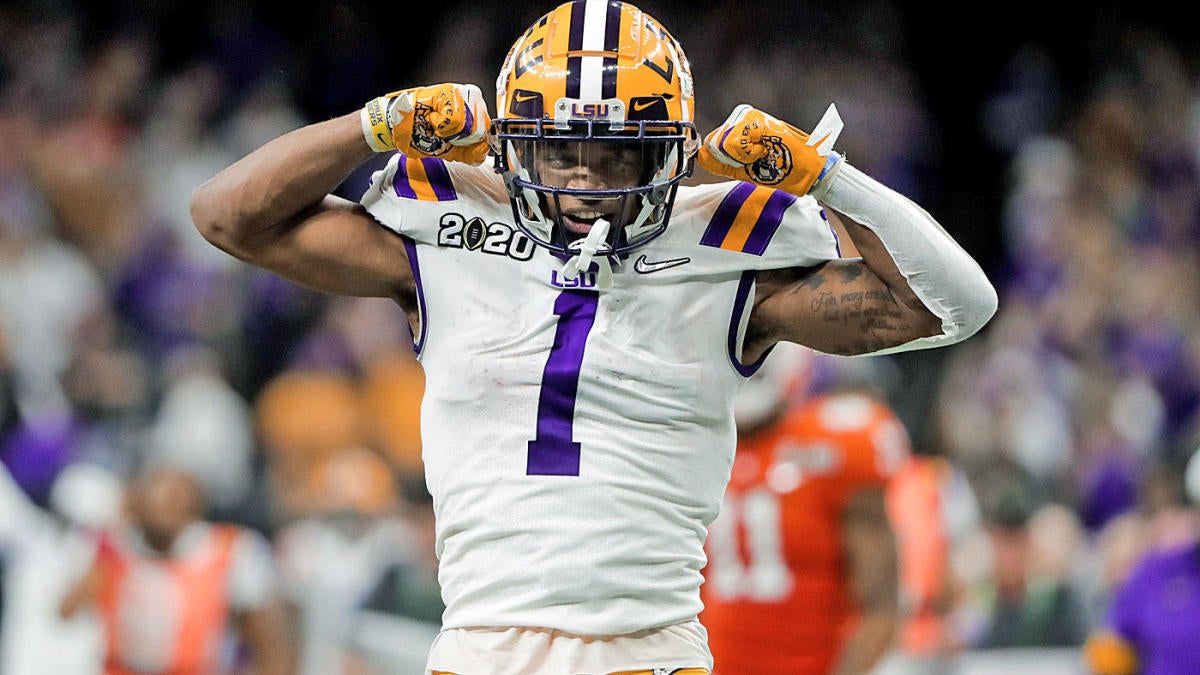 Spiraling into the abyss since Nick Foles led them to a super bowl championship, vast changes are being made in Philadelphia. HC Doug Pederson is gone, and their former MVP candidate QB Carson Wentz is on the way out. Whoever the Eagles start at QB will need someone to throw to, and with their current WR core, which is thin in the talent department and aging, they need a young stud to energize this offense. Chase can do just that. It has been slightly overshadowed by him opting out of the 2020-2021 season, but Chase had a spectacular career at LSU (84 catches, 1,780 yards (21.2 avg), and 20 TDs) and could be one of the league's best in a few years.
#7 / Detroit Lions (5-11)
Micah Parsons, LB, Penn State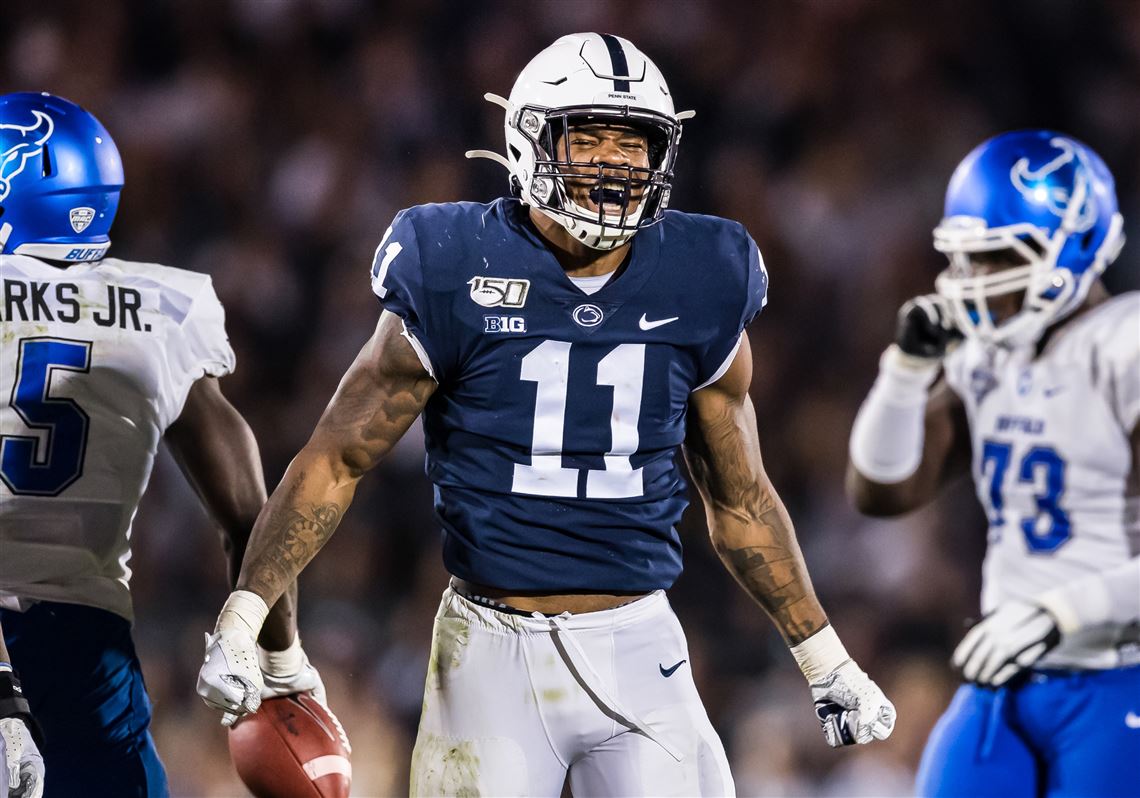 The Lions are known around the NFL as the graveyard for promising careers after driving Hall of Famers Barry Sanders and Calvin Johnson (in addition to many others) into retirement early. I feel this will soon change, especially if the Lions are able to secure LB Micah Parsons. Even though there have been some allegations circling regarding his behavior off the field that could and possibly will lower his draft stock, his raw talent and freakish athleticism is undeniable. The Lions need exactly that, in their weak and slow LB core. The addition of Parsons would be a major boost that the Lions need on their weak defense and could be the start of something great for this unlucky franchise.
#8 / Carolina Panthers (5-11)
Patrick Surtain II, CB, Alabama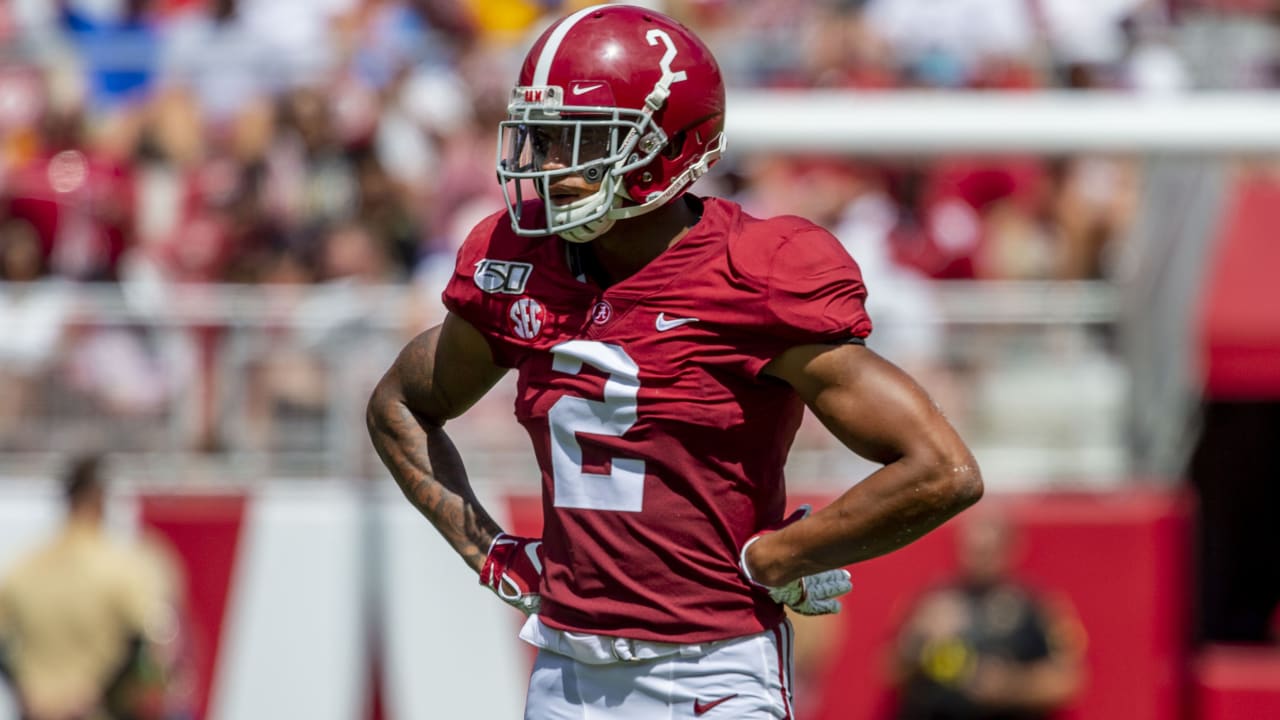 The Panthers' 8th overall pick has been discussed in trades, notably when they attempted to trade for former Lions and now Rams QB Matthew Stafford, offering the pick in a trade that was later declined by Detroit. If Carolina keeps the pick, I see them continuing their streak of drafting only defensive players in the Matt Rhule era, selecting Patrick Surtain II. PS2 is the best corner in this draft and that was shown throughout the season as he played amazingly well, especially in the CFB playoff versus Notre Dame and Clemson. PS2 could help shore up a shaky secondary and could make the Panthers serious playoff contenders if they strengthen their offense as well in the offseason.
#9 / Denver Broncos (5-11)
Caleb Farley, CB, Virginia Tech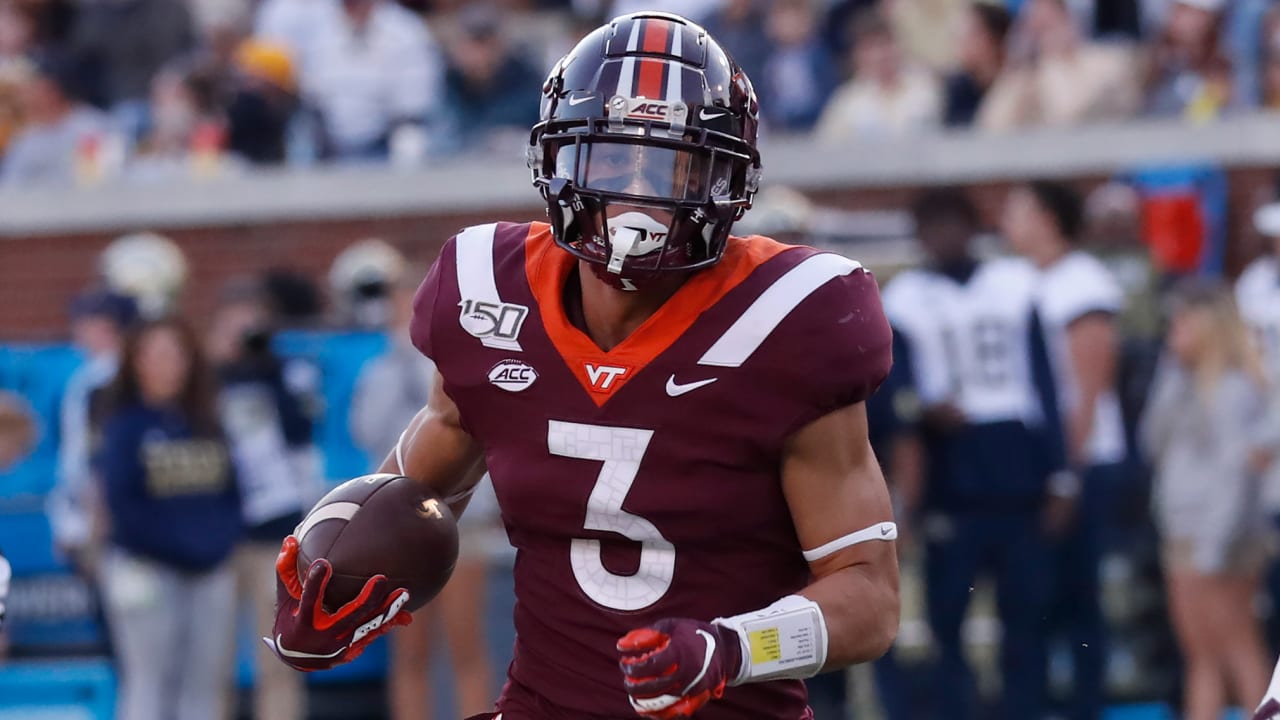 Caleb Farley and Patrick Surtain II each have great cases to support them being the best corner in the 2021 class. Although I feel Surtain is the better of the two, Farley is not far behind. I have the Broncos selecting Farley due to their secondary being so weak and utterly exposed all throughout last season. Of course, the Broncos might be more worried about if Drew Lock is their guy, but they can continue to fill out the rest of their roster and wait another year to see if he really is QB1. For now, I think the Broncos take the safe route here and take a stud in Farley to help solidify the defense for years to come.
#10 / Dallas Cowboys (6-10)
Kwity Paye, EDGE, Michigan
The Dallas Cowboys value edge rushers immensely. It's a position they frequently target and one that rarely produces starting-caliber players after the first two rounds. Dallas' current situation at DE is thin. DeMarcus Lawrence and Randy Gregory remain cornerstones (and are probably the most talented players on the defense) but the depth is thin behind them, and adding Paye would be a massive boost to help the Cowboys restore their days of glory.
With that, there is my prediction for the top 10 picks of this 2021 NFL Draft. This draft is going to be very, very special. I cannot WAIT for the time to come when these men are drafted and am looking forward to seeing where I was right and wrong in my takes. Thank you for reading!
Written By Jasper Warner, CMU' 25.
My name is Jasper Warner, I am a 17-year-old sports journalist from Petoskey, Michigan. I am currently in the progress of my senior year of high school and I am enrolling into Central Michigan University over the summer to Major in journalism and hope to continue my dream job of sports journalism in the real world.